Mumbai's Most Trusted Laundry
Welcome to WeClean, Mumbai's premium tech-driven laundry and dry cleaning service. We specialise in providing laundry and cleaning services from luxury items and haute couture to everyday wear that is fast, efficient, and affordable. Our state-of-the-art facility and advanced technology ensure that your items are treated with the utmost care, leaving them fresh, clean, and ready to wear.
Our team of experienced professionals uses modern technology and equipment to provide you with the best possible cleaning services. We use necessary cleaning techniques and products, ensuring that your clothes are clean and fresh. We provide Free Doorstep Pickup & Delivery* across Mumbai all 7 days of the week!
At WeClean, we are committed to providing our customers with exceptional service and support. That's why we have a dedicated customer assistance number which is available from 7 AM to 9 PM from Monday to Saturday and from 9 AM to 6 PM on Sunday unlike others. Our customer assistance number is staffed by approachable customer service representatives who are here to assist you with any issues or concerns you may have. Whether you need help scheduling a cleaning appointment, have questions about our pricing or services, or simply want to provide feedback about your experience with us, we are here to help.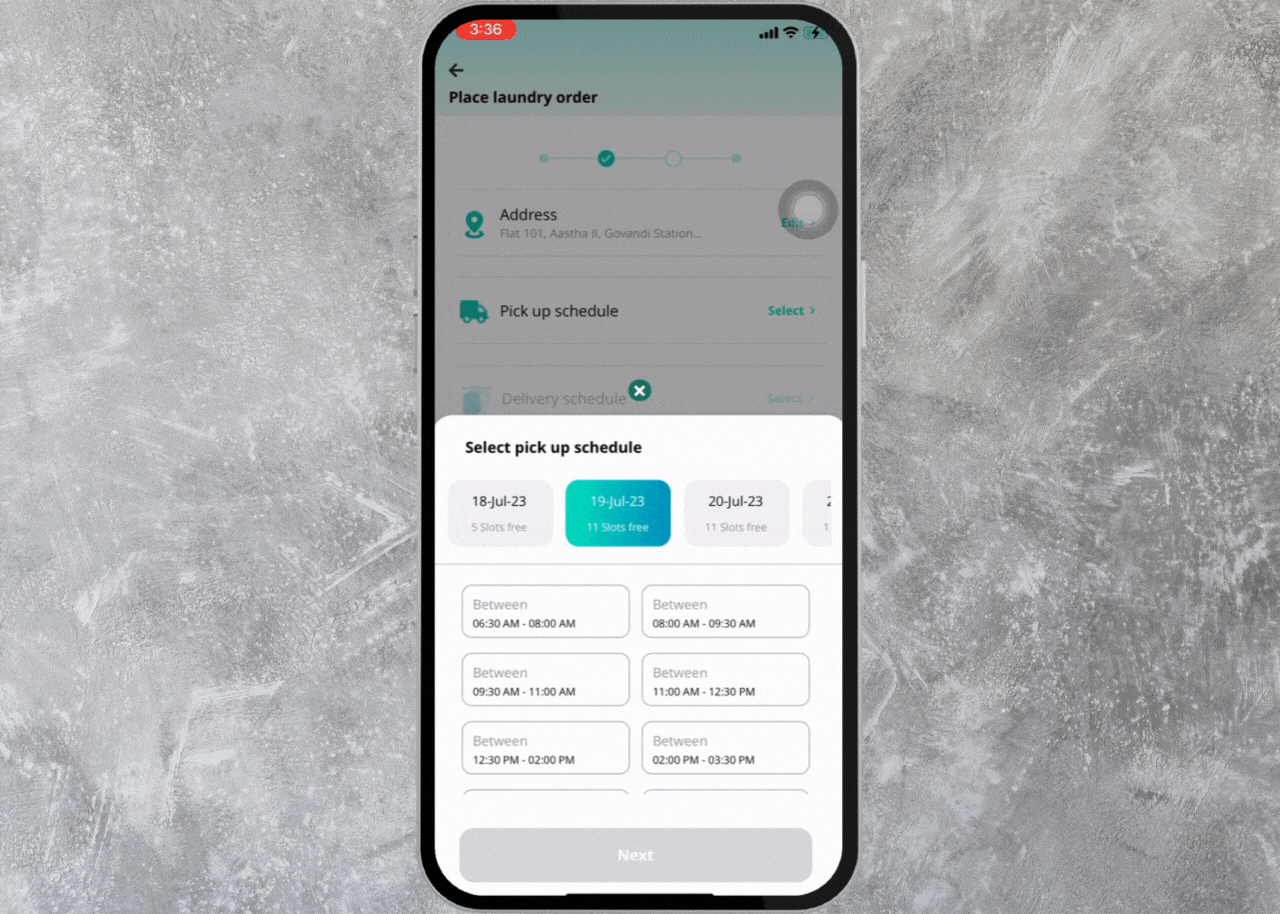 With the introduction of our mobile app, the process of booking a pickup for your precious items has become easier than ever. Our mobile app makes it easy for you to schedule pick-up and delivery, track the status of your order, and communicate with our team at any time so that your experience with us is seamless and hassle-free. Use the WeClean wallet to avail benefits and offers only available on the WeClean App.
The WeClean team strives to maintain pristine quality and precision for our customer's valuable items while the entire process remains transparent. We understand that your time is valuable, which is why we offer flexible pickup and delivery options that work around your schedule and limit the time and efforts spent organising these chores.
Customer Satisfaction
"My shirt looks brand new!"
100%
Our commitment to using eco-friendly products and practices sets us a class apart from other laundry services in India. These sustainable methods help reduce our environmental impact and ensure that your items are not only clean but also safe for you and your family. We limit the use of plastic and try to use alternatives wherever possible. WeClean uses only eco-friendly and biodegradable detergents, which are free from harsh chemicals that can harm the environment. As we continue to grow and expand, we are excited to offer a wider range of cleaning services to our customers while banking on technology to make our services more accessible and feasible for the environment.
WeClean aims to set the bar for other entities vying to stabilise the volatile and unorganised laundry sector in India. Impeccable service and a robust system are our core principles in place to deal with the nuances and nitty-gritties of this industry. We look forward to serving you and exceeding your expectations. Download the app now and schedule your first pickup and experience the convenience of Mumbai's Most Trusted Laundry App!